Je vous parlais dans cet article (
ici
) de la création d'un tout nouveau Blog français sur la Big Data !
Le site est maintenant en ligne, nous l'avons ouvert avec deux autres collègues de ma promotion d'école (EISTI).
L'adresse du Blog : http://www.BigDataMonkeys.fr
Le compte Twitter : https://twitter.com/BigDataMonkeys
Notre logo :

Nous écrirons des articles sur les nouveautés, les concepts et mettrons en place des tutoriaux sur les frameworks Big Data actuels et a venir.
Pourquoi ?
La Big Data reste pour certains, un Buzz ! S'il est vrai qu'aujourd'hui peu d'entreprises utilisent ces technologies, je pense que demain elles les utiliseront toutes. Pour Gartner, deux entreprises sur trois ont investi ou vont investir dans le Big Data en 2013 !
« For big data, 2013 is the year of experimentation and early deployment. Adoption is still at the early stages with less than eight percent of all respondents indicating their organization has deployed big data solutions. Twenty percent are piloting and experimenting, 18 percent are developing a strategy, 19 percent are knowledge gathering, while the remainder has no plans or don't know. » Frank Buytendijk, research vice president chez Gartner.
Le Big Data n'est pas le remède à tous les problèmes actuels des SI mais il permet de répondre à des besoins naissants sur l'analyse de grosse volumétrie de données.
« It is interesting to note that understanding 'what is big data' is the top challenge for 15 percent of organizations, » Nick Heudecker, research director chez Gartner.
Nous souhaitons donc apporter notre pierre à l'édifice et fournir des articles de qualités permettant d'appréhender / demistifier la Big Data.
Aujourd'hui ?
Pour le moment le site manque d'article, trois a l'heure actuelle. Trois autres sont en cours de rédaction et seront publiés d'ici une à deux semaines.
Mon prochain article sera sur la plateforme Hortonworks Data Plateform 2.0 Beta. La version apporte quelques nouveautés comme la prise en charge du type Date, Sqoop HCatalog permet désormais l'implémentation de connexions en mode direct, HBase comprime davantage les données… J'aborderais quelques une de ces nouveautés.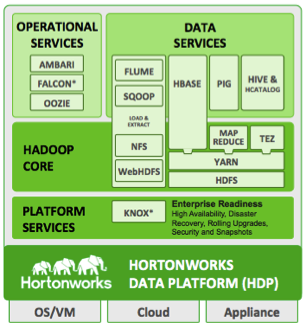 Demain ?
Par la suite, nous pensons :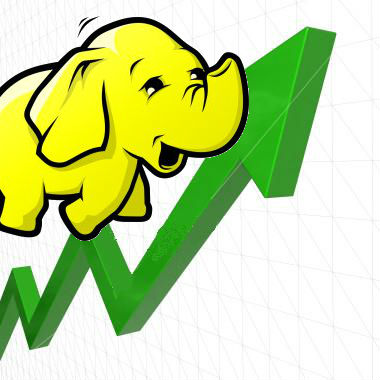 Offrir la possibilité à d'autres d'écrire des articles sur le Blog
Ouvrir un Forum
…
Et ceux dans le but de contribuer à la création d'une « communauté » sur les technologies Big Data 😉