Le 28 Novembre 2012 Microsoft organisait un Quiz autour d'un WebCast Big Data :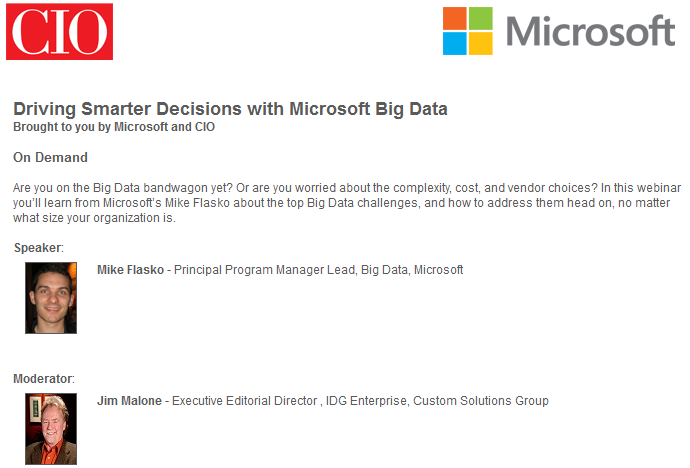 Les trois questions posées par @SQLServer sur Twitter résument dans les grandes lignes le WebCast. Les voici :
Question 1: What are the 3 pillars #Microsoft is using to bring #bigdata the masses?
Voici ma réponse : « @SQLServer #bigdatachallenge #BigDataWebcast : Enrich, Manage, Insight »
En effet la stratégie BigData de Microsoft offre:
· Une couche d'accès aux données via des outils familiers
· Une couche d'enrichissement de données
· Une gestion des données structurées, non structurées, en streaming, …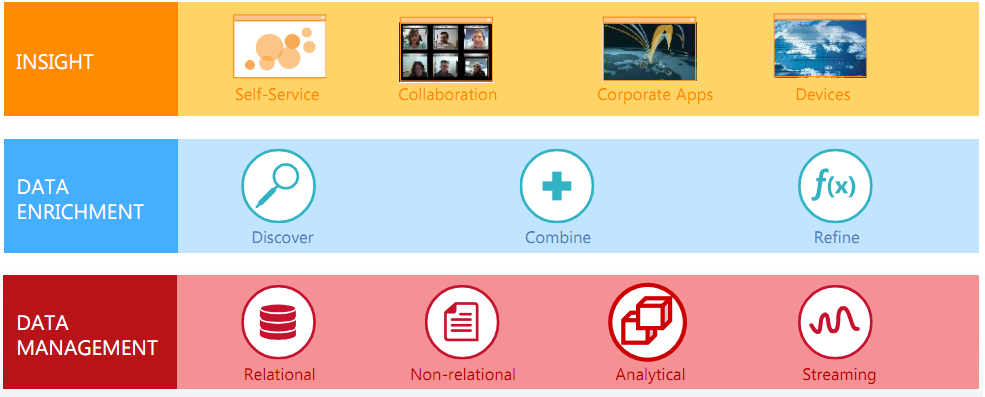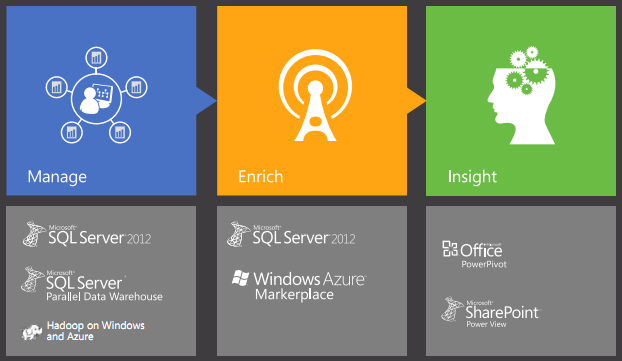 Question 2: Name the #Microsoft Enterprise tools you can use to visualize #bigdata?
Voici ma réponse : « @SQLServer #bigdatawebcast Microsoft Excel and Hadoop on Azure via HiveODBC ».
Mais d'autres outils Microsoft permettent de visualiser les données BigData : la console JavaScript d'Hadoop, PowerView, …
Question 3: Which 2 developer frameworks can u use to program #Hadoop jobs on #Msft #bigdata?
Voici ma réponse : « @SQLServer #bigdatawebcast #bigdatachallenge JavaScript and Hive » et je me suis surement trompé !
Je pense qu'il aurait fallu répondre : « JavaScript et .Net Framework »
Les six gagnants du Quiz seront annoncés le 30 Novembre via @SQLServer sur Twitter. Ils auront une chance de gagner des goodies, un ordinateur portable, une Xbox, … 🙂